MedWatch- Creating an advanced directive from Medwatch 7 KSWO on Vimeo. LAWTON, OK (KSWO)- It's a decision no family wants to make, but experts say talking about end of life care is something that families must face. Doctors say this is a good time of the year to talk...
read more
During the evening broadcast, MedWatch reporter Makenzie Burk informs you about new advances in medications, tests and procedures to diagnose and treat all types of illnesses. She also gives you suggestions from the nation's leading health experts about how to avoid or manage common injuries and illnesses.
MedWatch airs about the middle of the evening news broadcasts
Monday – Saturday, 6 p.m. and 10 p.m. and Sunday, 5:30 and 10:00 p.m.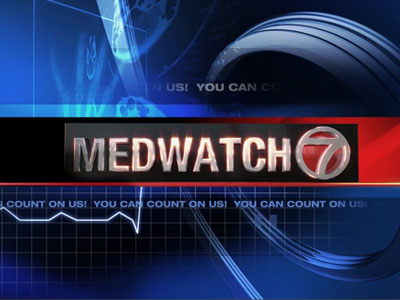 MedWatch- Accuboost helps save breasts during early stage cancer from Medwatch 7 KSWO on Vimeo. LAWTON, OK (KSWO)- More women with early-stage breast cancer are choosing to treat cancer and save their breast-- breast conservation therapy and a non-invasive procedure...
read more